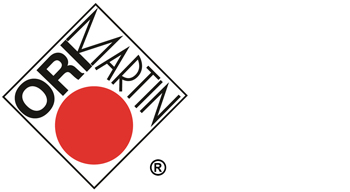 Founded in 1933, ORI Martin is one of the main European integrated steel groups, active in the production of quality steels for the automotive, bolting, mechanical and construction sectors. With more than 200 grades of steel in production for the main special applications in the mechanical and automotive sectors, ORI Martin has a strong presence in all major European and non-European markets. 
Today the Group includes ten companies, the result of a shrewd diversification strategy that began in the 1980s. The Group's growth and development is driven by the search for increasingly detailed qualitative niches and specialization in increasingly sophisticated steels, in order to better meet the demands of the European automotive industry.  Activities conducted with resources and great attention to innovation, sustainability and research. At Ori Martin, we care as much for the external environment as for the internal one and have always considered this as an important part of the company's mission. 
For this reason, we are following an internal policy for the reduction of any external environmental impact. This policy has been followed with investments linked with the protection of the environment of about 20% of the total investments of the last years.
Role in project
ORI Martin will be the first utilizer of the HEATLEAP solutions to be installed in the facility located in Brescia. The progress ORI Martin is making on the environmental and social fronts is recognized, as borne out by the fact that ORI Martin has already installed a waste heat recovery (WHR) system operating since 2014. ORI is committed to improve its sustainability targets installing new system for waste heat recovery able to supply heat for the Brescia district heating system and to produce electricity to partially cover its electricity need. The savings generated thanks to the implementation of the project solutions will have the possibility to further invest in sustainability. 
ORI, as EII, is interested in reducing its energy consumption as well as reduce the level of greenhouse gases (GHG) and harmful emission. The project is therefore of paramount importance for ORI as it aims at demonstrating a viable WHR systems suited to the steel industry. Facing international competition, increasing energy prices and more stringent requirements for GHG emissions, ORI will need to keep implementing similar solutions to be competitive on the market.
Website : www.orimartin.com